Advanced Septic Service is a team comprised of customer-centric septic technicians who are professionally certified and trained. We service residential and commercial septic systems, commercial grease traps, and provide commercial hydro-jetting services.
Schedule your routine maintenance before it becomes a problem. We help you to avoid clogged drains which leads to other issues, such as odors or overflows; however, if necessary, we can help you to fix these problems when they occur. Don't trust just anyone with something this important. Call the experts. Call Advanced Septic Service today.
We Offer the Following Septic & Grease Trap Services
Septic Tank Pumping
A household septic tank needs to be pumped periodically as a part of house-maintenance. Our well-trained technicians can perform this service for you at affordable rates.
Restaurant Grease Trap Service
A restaurant needs to clean grease traps once every 90 days. We offer immediate-solutions to scouring grease traps and keeping your spaces clear and mess-free.
Storm Drain Hydro-jetting
Get rid of the scales, grease, and debris building up in your pipes with storm drain hydro-jetting to get a crystal clear pipe-flow. Our skilled technicians are just a call away from getting yourpipes unclogged and free of mess!
Enzyme Treatments
Enzymes can be a necessary part of your of your drainage and septic systems. They can break down organic solids into smaller parts so that the water flow does not get hindered, stagnant or polluted. Reach out to our team to get effective enzyme treatments for your septic systems now.
Septic Real Estate Inspection Reports
Our skilled technicians can prepare in-depth Septic Inspection Reports to help you spot dangers and prepare for efficient sewage water management systems.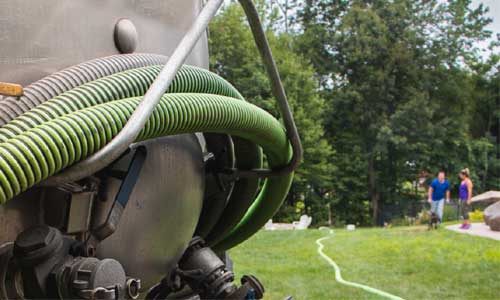 Electronic Tank Location
Our team of professionals is equipped with the most advanced technology and can locate accurate positions for septic tanks.
Free Phone Consultations
Our experts are available for a free phone consultation.If you have any questions about your septic system or septic service, please give us a call, we would be happy to help you out!
Dealers of Pro-Pump™ - All Natural Bacteria and Enzymes
We are dealers of a high-quality and trusted product manufactured by Pro-Pump™. Pro-Pump's All Natural Bacteria and Enzymes are a safe and natural remedy for your septic tanks. With a mixture of natural bacteria and effective enzymes, this product can clean and protect your system.
Call for your free estimate today. Don't forget to ask about our senior, veteran, first responder and multiple-tank discounts (5% Off Septic Tank Pumping)!
We are here to help you anytime