Grease Trap Service Sacramento Is Crucial
If you run a restaurant or commercial store, you know the value of grease traps placed inside drains. Grease traps are used to filter out the FOG (fat, oils, and grease) waste from the water so that it doesn't make its way into a sewer or drainage system.
Regular cleaning and maintenance of grease traps are vital if you want them to work optimally. It's essential to collect all of the FOG waste by using a grease trap in order to prevent sewer backups and clogging issues. Therefore, a regular grease trap service in Sacramento is a must for not only keeping your restaurant compliant with wastewater management regulations, but also ensuring hygienic and appropriate grease traps.
When a grease trap isn't working properly, the grease will sink down into the sewer system, further contaminating the water.
Effects of improper handling of grease traps
Here are the problems that may arise if you don't pay attention to grease trap service in Sacramento at your restaurant or hotel:
Grease traps that are not cleaned or emptied properly can cause unpleasant odors coming in from your sinks and spreading into the surroundings of your restaurant.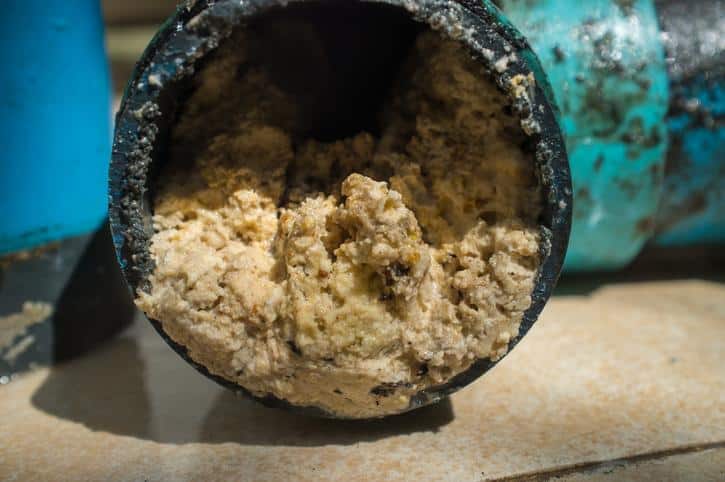 Grease traps become overflowed when there is a blockage in outgoing or incoming crossover lines.
FOG buildup in sewer lines
The excessive buildup of FOG will prevent the grease trap from working effectively. As a result, this can lead to clogged drains and clogged grease traps.
Damage to the plumbing system
Clogs and/or blockages down the line can cause damage to the sanitary sewer system.
Impact on the environment
Poor maintenance of grease traps can also negatively impact the environment. When the grease trap tanks are not emptied, the deposits can slip into rivers and landfills, further causing problems for animals.
Our professional Grease Trap Service in Sacramento
A dirty and improperly maintained grease trap poses serious health risks for your customers, you, and the environment.
Our licensed and experienced plumbers will remove the debris and FOG residue from the grease traps, further providing you with a thorough cleaning. We have been delivering high-grade grease trap service in Sacramento for so long and thus, are experts in ensuring you a clean and safe grease trap system.
The grease trap cleaning and pumping service can't be handled without professional help because this involves strenuous work. Our professionals at advanced septic pumping have state-of-art equipment and chemicals to clean the grease trap thoroughly.
Our grease trap service in Sacramento is committed to helping keep your grease trap systems work smoothly and effectively.
We will provide a thorough cleaning of your grease trap system to ensure you have a safe and healthy cooking space.
We have a knowledgeable and licensed team of plumbers who offer services that comply with grease trap regulations, help your cooking, and allow you to operate in clean and healthy restaurant surroundings.